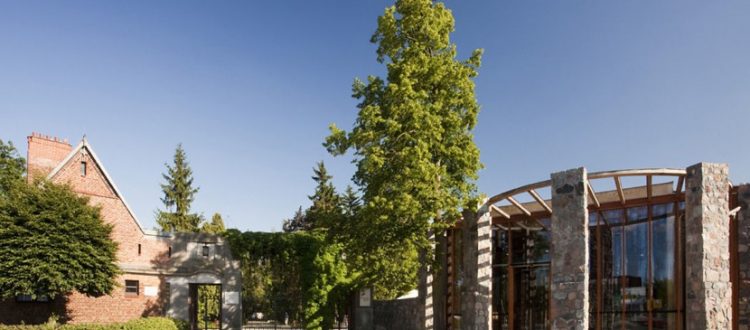 The Touch of Silence – restoring Frederic Chopin's birthplace
Polish architect Boleslaw Stelmach, founder of Stelmach I Partnerzy Biuro Architektoniczne Sp. z o. o., will be attending LAUD Bucharest 2016, with "The Touch of Silence", a presentation on restoring the birthplace of Frederic Chopin and the surrounding park, in the "Cultural Regeneration – Old and new" Plenary Session of the event. Boleslaw Stelmach's participation at this event has been made possible with the support of The Polish Institute in Bucharest.
About the speaker
Bolesław Stelmach graduated from Cracow University of Technology, Faculty of Architecture in 1980 and Warsaw University of Technology, post-graduate studies in Spatial Planning at the Faculty of Architecture in 1984. In 2009, he obtained the title of PhD, Engineer of Architecture. General designer of Stelmach i Partnerzy, architecture office founded in 1992, specializing in urban planning and architectural design of cities, landscape and houses. The company operates all over Poland with its main office in Warsaw and Lublin. Bolesław Stelmach, called "the master of glass and concrete", is the winner of several Polish and international architectural design competitions. His architectural works are characterized by great consistency in pro-ecological, functional approach to modern yet beautiful buildings, which enrich the existing landscape and respect the cultural environment. These qualities were recognized by the Association of Polish Architects, which granted Bolesław Stelmach the most prestigious distinction – the Honour Prize in 2010.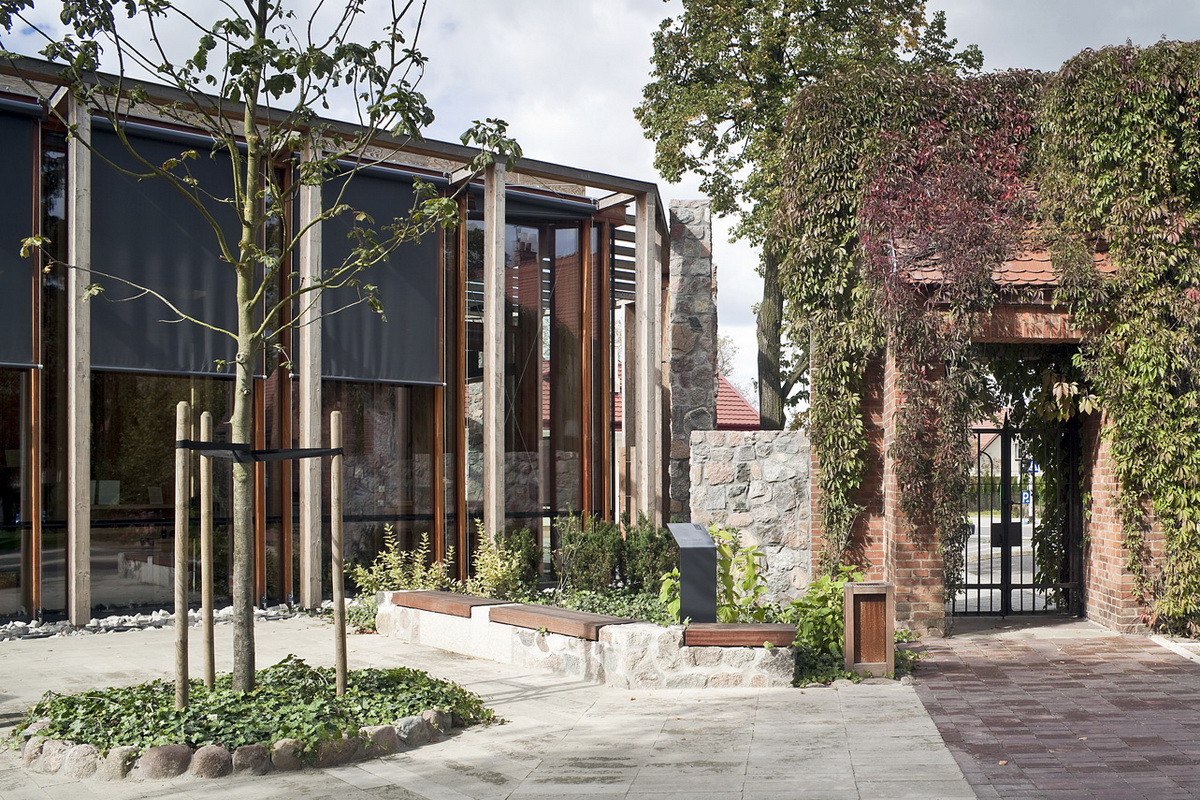 About the project
Bolesław Stelmach won a competition for modernization of the entire site. The idea of the park revalorization was a continuation of Franciszek Krzywda-Polkowski design assumptions and was based on current tourist traffic services and preserved historical elements. Old building walls were dehumidified and foundations strengthened. On the park perimeter, new pavilions were partly fused with the garden wall: park entrance/multimedia room/café pavilion /"A" building/; protection service building /"B" building/; multipurpose hall/restaurant building /"CD" building/. From the side of the park pavilions are almost entirely glazed and opened towards the delightful surroundings. At the back of the park there are utility buildings, hothouse and park administrator house /"EF" building/. Behind hothouse there is enough space for garages for cars and mechanical garden equipment. By the pond there is amphitheater with background /"G" building/, where outdoor concerts take place in the summer months.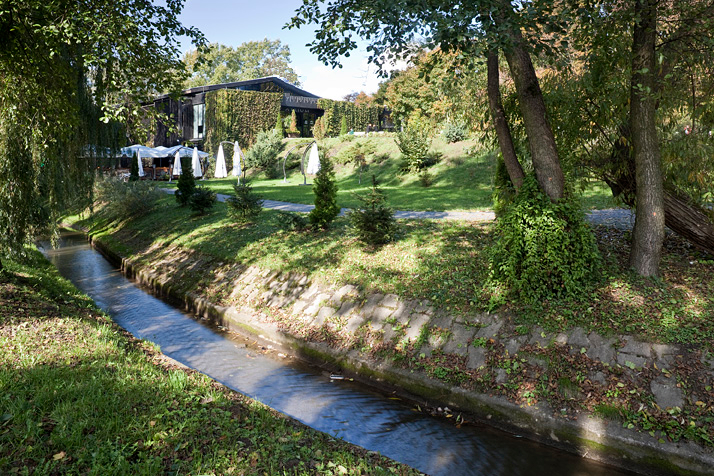 Awards
• 2015 ORDER OF POLONIA RESTITUTA, PRESIDENT OF THE REPUBLIC OF POLAND
• 2012 BRONZE MEDAL GLORIA ARTIS, MINISTRY OF CULTURE AND NATIONAL HERITAGE
Other awards
• First Prize in the competition for the architectural concept of modernization, expansion and / or superstructure of the main building of the National Museum in Krakow – 2015
• First Prize at the International Competition for the development of the architectural concept of the Theatre Under Construction – Centre for the Meeting of Cultures in Lublin with the concept of development of the Theatre Square in Lublin and Modernization of the building of Musical Theatre in Lublin and Henryk Wieniawski Lublin Philharmonic (Lublin Province) – 2009
• First Prize in the International SARP Competition for Revaluation of the Fryderyk Chopin Museum
• Park with facilities services for tourists , administration and economic base in Zelazowa Wola – 2006
• First Prize in the International SARP Competition for the building of the Chopin Centre in Warsaw – 2005
• First Prize in the International SARP Competition for development concept of quarter FOKSAL in Warsaw – 2002