Biography
POSITION
Junior Lecturer at West University of Timișoara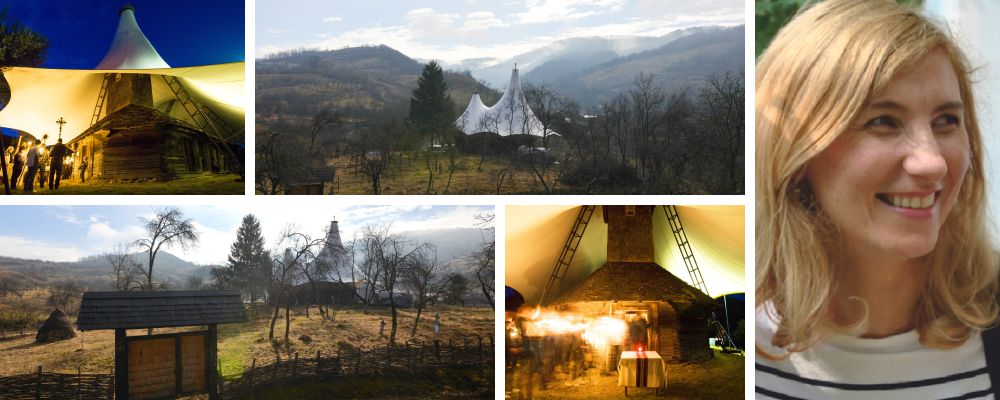 PRESENTATION
Wooden Churches of Banat – An introduction
This presentation describes and briefly analyses a project which has been implemented in the ethnographic Faget area (village Crivina de Sus), Timis county in the past three years. E refer to a process of covering a historical monument (a wooden church) by means of a tense membrane in order to protect it for subsequent and possible restorations.
The action provoked reactions (or/ and non-reactions) from the local community. The project involved on the one hand, a multidisciplinary team of specialists who relate professionally to vernacular heritage and the manner in which it determines / interacts with the cultural landscape; on the other hand, it meant a type of personal community involvement related to the village church and the values surrounding it.
We are dealing not only with different approaches, different perspectives, but also with different values which the specialists or the community confer to the monument. While for the former value Tradition and old, archaic in relation to cultural heritage, the latter value the new, post-modern, contrasting pairings in complete dissonance with this legacy. We aim to offer interpretations and to understand the mechanisms that determine these different approaches and the way in which the re-appropriation of cultural landscape can be reinvested with meaning by a local community.
AWARDS
Honorary Mention of the section Restauration/ Rehabilitation/ Reconversion within the regional competition Projects and Achievements on the Timisoara Architecture Annual (2013) for the project The Otherside World (Wooden Churches). The prize was awarded by the Order of Architects in Romania, Timis Territorial Branch and the architecture magazine.
BIOGRAPHY
Nicoleta Musat is lecturer at the Faculty of Letters, History and Theology, where she teaches courses in Romanian ethnology, mythology and immaterial cultural heritage and patrimonialisation. She did ethnological research in Romanian historical communities outside Romanian borders (in Hungary, Ukraine, and Serbia – from 2006 – to 2011) and in the last five years has done research in Banat. Her research interests envisage family and community memory, life story narrations, Banat .