Biography
POSITION
NIEK ROOZEN bv garden and landscape architects, THE NETHERLANDS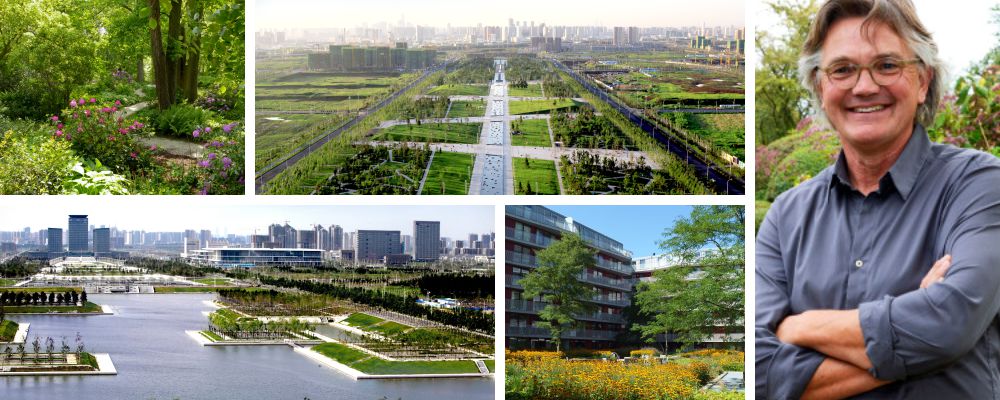 AWARDS
Excellent foreign expert Ningbo Peoples Government
2016 First Prize Design competition QinHuai River Project Nanjing
2014 First prize for Main Axis Hunnan in Shenyang for excellent engineering survey and design of municipal engineering in Liaoning province
2014 Second prize for Mozi Mountain Park for excellent engineering survey and design of municipal engineering in Liaoning province
2006 First prize design competition EXPO Park at the World Expo 2010 in Shanghai
BIOGRAPHY
Niek Roozen, Landscape Architect bnt. Managing director of Niek Roozen ltd , the Netherlands and director and representative of NRL (Netherlands Landscape Design Shenyang Ltd.) in Shenyang.
Niek Roozen has been a landscape architect since 1974. He and his team have worked, both nationally and internationally, on a variety of projects such as city parks, horticulture exhibitions and theme parks.
Roozen was the chief architect of the World Horticultural Exhibition Floriade 2002 in the Netherlands. At this exhibition Niek Roozen ltd. introduced the Green City philosophy, a green strategy for city development, utilizing the positive influence plants have on the improvement of our environment.
Since 1998, the members of the office have been working on the development of many landscape projects, of which many in China. In cooperation with a Chinese company, Niek Roozen won the competition and designed the Central Green Park of the Shanghai World EXPO 2010. The office made designs for many projects in the city Shenyang, among them the main axis of Hunnan (4 km long), Baita Park, Hun River Olympic Sports Park and Shenyang Mozi Mountain Park. At this moment the designs are being made for 10 km2 The Xiu lake Wetland park and the Shenyang National Forest Park.