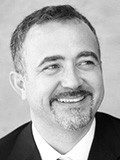 Guest Speaker LAUD Conference, Luca Peralta Studio, Italy
Director at
Luca Peralta Studio
, Italy
Project: Torre Tintoretto
Project Award: first prize at an International Competition, Brescia (IT); Winner AR Future Projects Award, category Old&New, MIPIM 2014, Cannes (FR)
Awards: Honorable Mention, Premio Paesaggio Consiglio Europa(2013); first prize, International Competition "Red Rocks Arbatax Waterfront" (2011); Shortlisted, WAN AWARD Education 2010
Registered engineer and architect; member of the Italian Association of Building and Environmental Engineers and the Architects Registration Board of London, UK.
He studied Building and Civil Engineering at the University of Cagliari (Italy) where he graduated Cum Laude, followed by studies in Architecture and Urban Design at the Helsinki University of Technology in Finland (Aalto University), at the Delft University of Technology in the Netherlands, and at the Design Research Laboratory (DRL) of the Architectural Association School of Architecture in London where in 2000 he received his MArchAA – Master of Architecture and Urbanism (tutors Brett Steel, Patrik Schumacher, Tom Verebes).
For many years Luca Peralta has worked as a designer and consultant on important award winning projects such as the MAXXI – National Museum of Arts of XXI Century in Rome, Italy and Betile – Mediterranean Museum of Cagliari, Italy; in both cases as a member of Zaha Hadid's design team (Pritzler Prize 2004). He also worked on the Convention Center EUR in Rome, Italy as a member of Massimiliano Fuksas Architetto's design team, the Camarillo Campus Master Plan for UCLA University of California with Norman Foster & Partners (Pritzler Prize 1999), Giorgio Armani's flagship store on Brompton Road in London, UK as site supervisor, several Prada Fashion Stores around the world as a design consultant, and in several large size public projects as a consultant for the control/verification/validation team at "Ital-Socotec spa".
Torre Tintoretto, presented in LAUD Bucharest 2015
He won 1st prize in Cannes, France, for the category "Old and New" 2014 at MIPIM Architectural Review Future Project Awards.
His project "Transforming Social Houses into Sociable Homes- Torre Tintoretto" , was recognized for its visionary solution for the regeneration of an abandoned social housing project, namely Torre Tintoretto in San Polo, Brescia, Italy.
The project was on display with other winners of the twelve categories from March 10-14 at the MIPIM, in the Palais de Festival in Cannes (FR), the main international real estate forum which draws nearly 20,000 registered delegates.
In 2013 the project won also the 1st Price at the International Design Competition Torre Tintoretto, Brescia, Italy for Aesthetic and energy efficiency design improvements of an existing high rise residential building.
PHOTO GALLERY