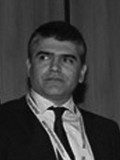 Guest Speaker in LAUD Conference, MZ Architects, Lebanon
Principal of
MZ Architects
, Lebanon
Project: The Valley City – Qatar
Project Award: Winner for the 2nd year in a row of the Masterplanning Award of the prestigious MIPIM Architectural Review Future Project Awards, 2013 and 2012 edition
Awards: the winner of the LEAF Award 2014 for Best Future Building of the Year
Winner for the 2nd year in a row of the Masterplanning Award of the prestigious MIPIM Architectural Review Future Project Awards, 2013 and 2012 edition
In 2013 the Lebanese practice MZ Architects received the Masterplanning Award for the design of "The Valley City – Qatar" at the prestigious MIPIM Architectural Review Future Project Awards. The practice received this award for the 2nd year in a row. The project was one of around 200 entries to the awards that uniquely focus on building designs for projects awaiting construction or still on the drawing board, spanning over twelve categories.
The judges praised MZ Architects' masterplan of "The Valley City – Qatar" and considered that it stood out as "an unusual proposition for Gulf city-making without recourse to the ubiquitous glass tower", also noting that "The analysis of how conventional urban forms are the consequence of inheritance and sub division provides the basis for an intriguing alternative."
MZ Architects is an award winning architecture firm founded and lead by Marwan Zgheib since 2002, with offices in Lebanon, Qatar and Abu Dhabi.
MZ Architects works mainly within the fields of architecture and urban planning, and provides services for the development of high rise, low rise, office, residential, stadiums, commercial and industrial buildings as well as masterplanning.
Located on a 3 million sqm desert plot, the Valley City is intended as a live-work-play city
for middle-income expatriates and Qatari citizens. Developed using Chaos Theory as foundation and mathematical tool, its urban grid is built perpendicular to the hot desert wind whose path, generated by the wind turbulences, leads to the development of a linear city with a catalytic green valley crossing it between residential fingers. Established with sustainable and green standards, the Valley City masterplan maximizes the use of natural elements such as wind, water and sun, and minimizes financial building costs, while offering all the benefits of an energy saving city throughout its design and building material.
MZ Architects is also the winner of the LEAF Award 2014 for Best Future Building of the Year, with the project still on the drawing board "The Ring House", Riyadh, Saudi Arabia.
PHOTO GALLERY