LAUD 2017
INNOVATIVE COMPANIES SUPPORTERS
TESTIMONIALS
Forthcoming events at SHARE Bucharest 2017 Forum
Events on 21st of March
SHARE Bucharest Official Opening Architecture Plenary ǀ JW Marriott Hotel, Room Grand BCD



Will have as honorary guests a series of great personalities from the field: Professor Kathryn Moore – President IFLA from Belgium, Eng. John FIELD – President CIBSE from UK, Arch. Șerban ȚIGĂNAȘ – President of the Order of the Architects of Romania (OAR), Arch. Raul Roque FIGUEIREDO from Portugal, Arch. Frits van DONGEN from The Netherlands, Arch. Ian Simpson from UK, arch. Anouk LEGENDRE from France.
IGLOO Talks – Architecture Debate ǀ March, 21st ǀ JW Marriott Hotel, Room Braila



Invited speakers:
• Arch. Raul Roque Figueiredo – Pitagoras Group, Portugal
• Arch. Frits van DONGEN, van Dongen – Koschuch, The Netherlands
• Arch. Serban Tiganas – President of Order of Arhitects from Romania
• Arch. Anouk Legendre – Partner – XTU Architects, France
• Arch. Ian Simpson – Simpson Haugh and Partner, UK
Hosted by Arch. Bruno ANDRESOIU, IGLOO, Romania.
 Inspirational Conference for students
SHARE junior session at Ion Mincu University of Architecture and Urbanism ǀ March, 21st
Arch. Sheila Sri Prakash, founder of Shilpa Architects Planners Designers ǀ India.



 Inspirational Conference for students
SHARE junior session at Technical University of Civil Engineering of Bucharest ǀ March, 21st
Eng. John FIELD – President of Chartered Institution of Building Services Engineers (CIBSE) ǀ UK



Events on 22nd of March
 Glass in architecture – Romania – Ukraine international debate ǀ March 22nd, JW Marriott Hotel, Room Grand BC



A bilateral session, which will have as invited country – Ukraine, will be given by 5 of the greatest architects from Ukraine and Romania. Great architects will transfer their own know- how with the auditorium which will foster a common understanding of the concepts and aims of their architectural view.
Proudly sponsored by Saint-Gobain Glass. Saint-Gobain is the official partner of SHARE Bucharest Forum.
 Romanian Building Awards 2017 "RBA" – the national launch of the awards 2017 ǀ
March 22nd, JW Marriott Hotel, Room Grand ABCD
Organized by OAR, PRO Event together with IGLOO & Spatiulconstruit.ro



Romanian Building Awards aims to bring a higher level of collaboration between Project creators, industry representatives and beneficiaries. These awards highlight the creative trio architect- builder-beneficiary and assess the social, cultural, economic impact of projects on quality of life, in addition to aesthetic and technical criteria. rba.share-architects.com
The national launch of the RBA competition will take place on 22nd of March, within the Official plenary session architecture & construction and will have as invited guest the President of RBA Board – Arch. Serban TIGANAS – the President of Order of Architects of Romania.
 Inspirational Conference for students
SHARE junior session at University of Agronomic Sciences and Veterinary Medicine, Bucharest March, 22nd
Professor Kathryn Moore – President of International Federation of Landscape Architects (IFLA) ǀ Belgium.


 SHARE Special guest inspirational conference – "one of the 50 most influential names in Architecture" (Architectural Digest) ǀ March 22nd
Arch. Sheila Sri Prakash, founder of Shilpa Architects Planners Designers ǀ India



ABOUT SHARE FORUM
SHARE is where the architecture community comes together to share ideas and inspiration, learn and celebrate excellence in architecture.
SHARE events bring together principals and senior architects from leading practices to discuss and gain inspiration from each other. The conferences offer the opportunity to meet great minds in the global architectural community through our talks program.
The lectures are concentrated on present and future, innovation in architecture and engineering, on explorations on new materials and technologies for designing a smart and sustainable built environment.
Large-scale projects are presented from different perspectives, by architects and contractors.
SHARE INTERNATIONAL ARCHITECTURE AND ENGINEERING FORUM act as an effective platform for networking, business, inspiration and exchange of ideas and transfer of know-how.
We invite you to join our SHARE community and attend SHARE events that reunite lead architects and contractors!
LAUD International Landscape Architecture and Infrastructure Conference as part of SHARE FORUM
LAUD International Expo Conference is dedicated to landscape architecture and infrastructure, regeneration and post-industrial projects and urban design. LAUD is addressed to landscape architects, urbanists, chief architects, city managers, directors within city halls and companies with solutions for landscape architecture, design and outdoor planning. Over 200 participants in the audience will attend the 2017 edition.
KEY SUCCESS FACTORS
INNOVATION
Visionary architects and companies present some of the world's best buildings, innovative materials, revolutionary technologies and systems;
EXPERTISE
Representatives on the stand have got extensive technical knowledge and are able to provide visitors with the ideal solution for their specific case.
INFORMATION
SHARE FORUM acts as an effective platform for inspiration and exchange of ideas and transfer of know-how. The conferences offer the opportunity to meet great minds in the global architectural community through our talks program.
EXCLUSIVE
Architects, interior designers, engineers and other specifiers will be invited through a customised and exclusive registration system. All participants will be offered the exclusive opportunity to engage in pre-arranged, private business meetings with selected organisations of their choice.
TIME – EFFICIENT
SHARE is a time-efficient event where you get to meet an exclusive audience over a period of just two days.
COST-EFFECTIVE
A uniform all-in concept of exhibiting ensures that costs are kept to a minimum.
The conference facilitates the share of know-how between experts from 12 countries and landscape architects in Romania and is organized by ABplus Events in partnership with The Romanian Professional Association of Urban Planners (APUR), The Landscape Architects Association of Romania (ASOP) and the Order of Architects in Romania (OAR).
IFLA World -The International Federation of Landscape Architects is represented by their president prof. Kathryn Moore at the LAUD international conference 2017 edition in Bucharest.
Useful information about 2017 edition:
Discover the speakers of LAUD 2017 here
The registration of the participation can be made online here.
See details about the program here.
You can download the brochure here.
The testimonials of the guests of LAUD past editions can be read here.
For the latest news regarding the program of the international conferences and the guest speakers, we invite you to access the communication platform www.share-architects.com.
About the Organizer, ABplus Events: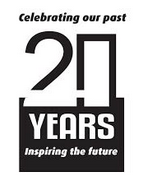 For 20 years we have been in pursuit of excellence in the fields of architecture and construction, through this international events organized for architects and contractors, in cooperation with our partners, the national chambers of architects, architecture and construction institutions and associations.
ABplus Events, as Professional Trade Events and Congress Organizer, is the creator of the concept of national network of construction trade shows. Our experience on the Central and Eastern European market positions our events as one of the most effective international forums in the region, a source of constantly updated information, supporting the continuous training of specialists and the promotion of young talents.
Bringing together hundreds of practicing architects and contractors in Europe, Asia and the United States of America, ABplus events promote projects, achievements and recent best practice examples in architecture and construction industry.
Portofolio: you can also also consult our brochure and a selection of video testimonials from our international architecture conferences.
We invite you to join us!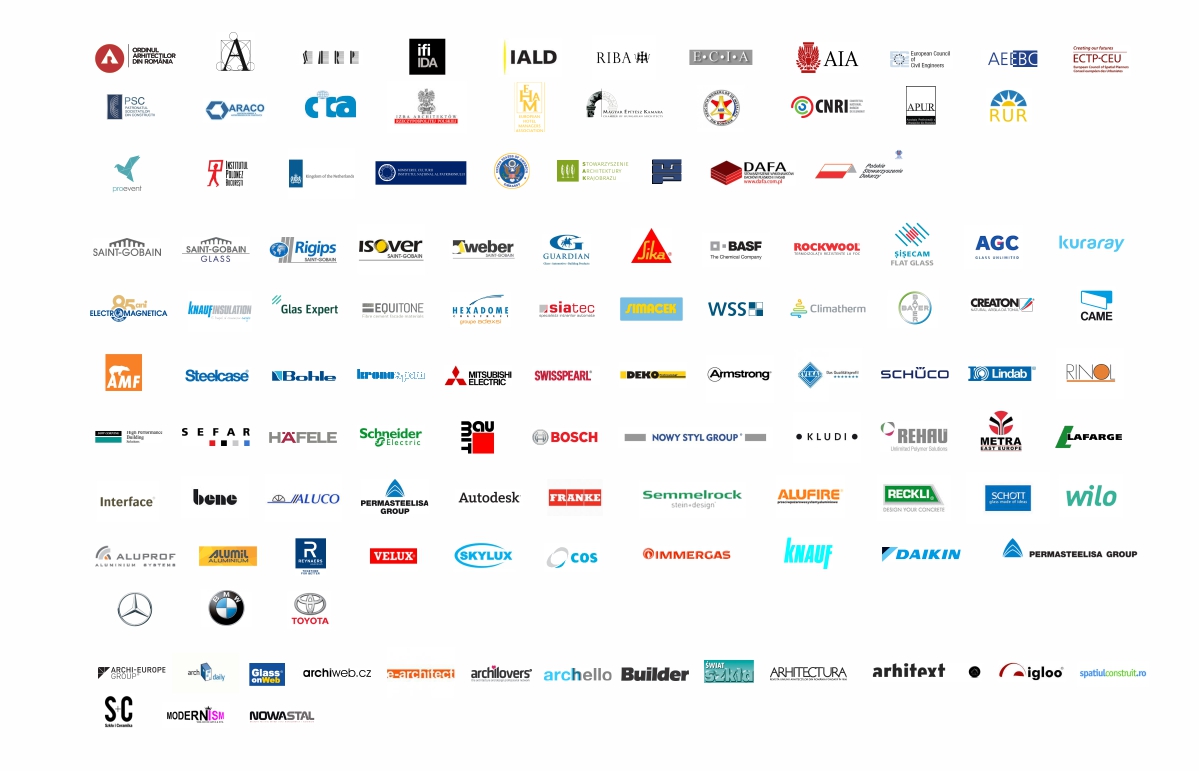 Arch. Șerban ȚIGĂNAȘ
Chairman INGLASS & LAUD 2016 edition, Bucharest
President of the Order of Architects of Romania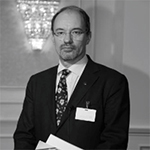 INGLASS & LAUD 2016 edition, Bucharest
Thoughts that remain
This time, the conferences have brought, it seems like more than before, the certainty that the world is changing. The transformation is made a lot through architecture and all the construction practices. The key words that remain are "re-use" and "transforative capacity", thus highlighting the use of what already exists. Architecture and landscape architecture are merging in projects more and more and I believe that in the future it will be more and more difficult to discuss them separately. Many of the invited speakers have shared the conclusions of their experiences. Landscape architect Niek Roozen admits that "green" is not a solution for everything, but he also pinpoints that there are no solutions that do not appeal to "green". Parks create the new identities of fast-growing oriental cities.
They give value to the site that will be built. The space crisis in certain intensely developed areas inevitably leads to the need of having a compact city. This can't be anything other than more intelligent to cope with the conurbation, the diversity and simultaneity, as shown by arch. Tetsuo Harada from Takenaka Corporation. The working spaces are more and more orientated towards those who use them, in order to offer them the necessary states that they need. The category of constructions, which we called industial, apart from what we consider architecture, has shown to be various times more profound from and architectural point of view that many of the buildings which usually spark someone's interest. Jesus Alberto Pulido amazed us with something that seems to be thought as a factory for the people that work there. Another astonishing lesson through its simplicity and the joy it brings is that of the urban and rezilient design that receives the excess water brought by downpours to which the existing sewer systems cannot cope with. Water mirrors in temporary basins, beautifully drawn în the public space take over this water, in The Netherlands, and keeps it a few days or during the cold season.
The former mining area in Poland, Silezia, offers the architects from the Medusa Group the priviledge of transforming the water in used spaces, with great vitality. I reach the end of these thoughts with the memory in summary of this two projects from different continents, with different destinations, that had something in common: the rainbow. One of them was found settled above the green roof and above the aquatic arrangement, the other was simply projected, to the joy of people using the construction.
Landscape architect Niek Roozen
NIEK ROOZEN bv landscape architects, The Netherlands
Keynote Speaker LAUD 2016 edition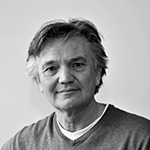 Green is not the only solution, but there is no solution without green. The future Green City is being built today. An important aspect of our designs in the past 15 years that has appealed to clients and governments around the world is the application of the Green City theory in the designs.
Prof. emeritus Peter LATZ
LATZ+PARTNER, Germany
Special Guest LAUD Bucharest 2015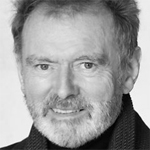 The communication at LAUD lectures was very interesting and I have seen many people that had experience. I held a master class about post-industrial landscape architecture, it was very relaxed. I had a good time. The presentations were very good and they had a lot of information.
Prof. Robert TREGAY
LDA DESIGN, UK
Keynote Speaker LAUD Warsaw 2015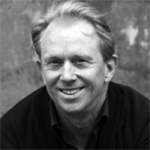 LAUD is very well organized and there are interesting speakers. About the audience, the first funny thing is I don't know anybody, and usually, if I go to a conference in England, I know a lot of the people there. It is a very interesting experience to meet new people and share ideas.
Arch. Martí FRANCH
Founder, Estudi Martí Franch, Spain
Winner of the European Biennial of Landscape Architecture and Special Guest of LAUD 2014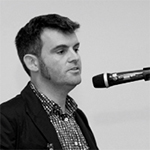 LAUD is a very good idea, it helps to grow culture between local practitioners because you can mirror with other people. I was positively surprised with all the projects presented from Eastern Europe I did not know about, also about the plans of the municipality in Bucharest – it looks positive to me. These examples show that it's a growing culture.

The project I presented drew the attention because of the amazing mission. What was amazing was that politicians decided to spend money to undo things, not build more, but to go backwards. And this is new for the discipline. Normally, most of the projects are about building new things or rebuilding. Here, we could really erase things that had been done. What caused the attention of so many people was the mission and the way we did it – we were very respectful in adding very few things.
Arch. Maria GONZALEZ
Sol89, Spain
Keynote Speaker LAUD Bucharest 2015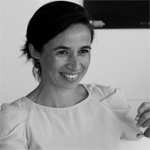 We found a very kind athmosphere at LAUD, and for us, these kinds of meetings are very interesting because they help us better the architecture of this part of understand Europe. It was great because it was so intense and we were impressed. So many interesting projects, so many great architects, it was a great conference.
Nicoleta MUSAT
Junior Lecturer at West University of Timișoara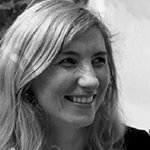 One can change the faith of cultural heritage (which does not have an easy destiny in Romania) by starting small but being persistent and consistent, and always taking into account people before buildings, site, or natural landscape. Changing peoples' hearts might, as well, change a bit the communities we live in and protect their cultural heritage.
Andrei CONDOROS
Associate member of AsoP / President of AsoP – West Territorial Branch / Member of 'Wooden Churches of Banat' team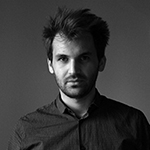 One can change the faith of cultural heritage (which does not have an easy destiny in Romania) by starting small but being persistent and consistent, and always taking into account people before buildings, site, or natural landscape. Changing peoples' hearts might, as well, change a bit the communities we live in and protect their cultural heritage.
Arch. Dragos Isacescu
Founder Garden Iaz Peisagistica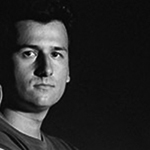 Our work try's to bring the environment close to the people , to deny the often cynical approach of our days, that even if it is modern and fashionable sometimes tends to separate man from nature. We do not need strict boundaries between man and nature.
Executive Director of Urbanism Direction from Baia Mare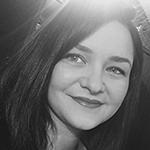 The place, an "extra muros" place has its history of being a buffer zone for the town. A town that tried to be developed here as a resort, as a residentcial with villas and so one. The private ownership of the land was changed when it was donated to the town in order not to be built upon and to be developed here as a park. Things changed again and the place was endowed in the communist era with a pavilion that became a museum, with a commemorative monument, with facilities for a stadium built upon a older one. So, the area was very layered with many interventions which were neither taken to completion.
arch. Mariusz ŚCISŁO
President of the Association of Polish Architects SARP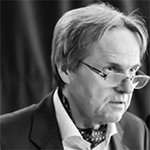 I find important that this conference highlights the exceptions and things that can be inspiring, models to follow. The world does not know them, does not see them and this justifies the public's appetite for this conference. A great benefit is also its educational role.
Arch. Șerban ȚIGĂNAȘ
President of The Order of the Architects of Romania
Co-organizer of the Romania editions of LAUD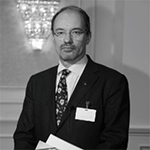 LAUD conference was announced as being highly attractive in the field of landscape architecture and, through the presence of some outstanding speakers, has confirmed this appeal through the interest shown by the public and a full day of lectures and presentations, to which questions and interactions with participants were added. The field of landscape architecture at the top was covered with examples of international practice excellence. If we consider our situation, where the need for a higher quality of the communities in which we live, of green spaces and public spaces in general, well-designed and accessible is growing, we can say that LAUD came at the right time, drawing attention to the performances reached by others in the field, amid an uninterested attitude from the part of the authorities at different levels for this area. The natural and anthropic landscape must be considered as the fundamental infrastructure of the fabric of life, the continuing support of architecture and heritage essential to communities – this is the message that we are sending through LAUD to all those responsible of our state.
Arch. Peter LATZ
Special Guest, Founding Partner, Latz+Partner, Germany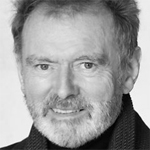 I haven't seen Bucharest until now. The communication of these lectures were very interesting and I have seen many people that had experience. Architecture can make topic plan. The Master Class was very relaxed. I had a good time. The glass presentations were very good and they had a lot of information.
Arch. Tilman LATZ
Guest Speaker, Director at Latz+Partner, Germany
It is quite an interesting conference. What makes it very easy is the welcoming attitude of the people over here, they are all very helpfull and they try to make it easy for us. It is very nice and I learned also something that in Romania there are many things happening and those people who work at the top end of design, questions about design, and others work in the clasical theme like everywhere else and that is nice and you hear new things. That's a good thing. I must say I have seen wonderfull projects somewhere in the North-West of Romania from the church, which is amazing when an architect tries not to rebuild anything or whatever, but to interpret an old church is very close to landscape. I am an architect as well and I did liked that because it is a very sensitive work, so one could say that Romania is not back behind, but is at the same level with the other countries and that makes it nice, because that is the basis for a fruitfull discussion.
Arch. Luca PERALTA
Guest Speaker, Director at Luca Peralta Studio, Italy
It was very interesting both to be here for the first time and visiting such an incredible and complex city. I found it very intersting to meet very prestigious collegues from different countries in Europe and to be honest, I am also very impressed by the design of the Roumanian achitecture that was presented today, especially because it seems that they have a similar approach to Italian architecture when dealing with existing, we saw a very interesting restauration project today, but also whe building something new in an environmental sensitive natural environment, I think it is a very sensitive approach. So, I think it was interesting from many points of view. Last but not least, I met some companies and producers of materials definetly at the highest standards in Europe. Both amazing pavements and etc.
Mr. Leon JH SMET
Guest Speaker, Secretary Nursey Stock, Green City Project, The Netherlands
I think it is a nice conference, it is an active setup with a nice variety of international speakers and participants. I think there is a good mixture of impulse. When I've looked at the Deutch influence of the green company we are looking at the moment, it is nicely added to the other companies. I think the content of the speakers' program was alright and interesting. It was interesting to see the various type of architecture, the view of the architects of landscape architecture and urban development in combination with a respect for the original location, social aspects, natural aspects broaden my view.
Arch. Korodi Szabolcs
Guest Speaker, Architect at Vallum Miercurea Ciuc, Romania
The first time I went to one of your conferences was at RIFF. I like the complexity, but I am sorry that there are so many parallel sections because I wanted to go at all of them. I find it a very busy day, everything is short and to the point, so it is all right. I went to LAUD and I liked the presentations of the speakers that came from abroad, they had some outstanding works. At the same time, I had the chance to see my friends' projects whom I haven't seen in years. We know each other, we talk through e-mails but we do not see our works, we have no time to talk, so this was a great opportunity to discuss between us. It was something personal. The works are so different and that is why I think that the public has to change in one way or another. Any conference is beneficial, if there were architects who would participate at these events like in the medicine or law field, they could analyze their points of view and they could also develop.
Arch. Șerban ȚIGĂNAȘ
President of OAR, Co-organizer of INGLASS and LAUD Expoconferences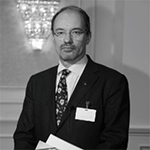 This year, INGLASS and LAUD were reunited in one double conference with a common core, approaching architecture together with landscape and urban design. As usual, the foreign guests and the Romanian guests were selected by relevance to their current architecture activity, certified by prizes and awards. The interventions from the conference approached two complementary angles, the presentations of projects and the phenomenological questioning.

The special guests gave us exceptional experiences through postindustrial landscapes by Peter Latz, the sublime architecture of greenhouses and botanical gardens of Peter van der Toorn Vrijthoff, the new architecture of excellent quality from Poland, brought to us by Andrzej Bulanda and Krzysztof Ingarden, the refinement and innovation from Spain brought by Maria Gonzalez and Juan Coll-Barreu, good news from Turkey from Gül Güven and many others. The dedicated and young Romanian architecs established a successful perspective of their projects. Constantin Gorcea, Adrian Spirescu, Călin Alexandru, Vlad Drăghescu, Marius Lucian Luţă, Liviu Marian Fabian, Ştefan Paskucz, Eugen Pănescu, Szabolcs Korodi and many others pointed out their projects from the area of architecture and public space.

The recent actions of the Order of Architects from Bucharest branch, coordinated by Şerban Sturdza, were presented by Vlad Cătună and Tudor Elian. Their common denominator is the appeal to the communities from neighbourhoods. The teachers Alexandru Sandu, who invokes the absence of the consistent research in urbanism, and Tiberiu Florescu, who describes the rising of the urban school from Bucharest, producing needed specialists but who are not hired; the chief architect of Bucharest, Gheorghe Pătrașcu and Vera Marin who revealed the urgent need for a radical change regarding the urban planning legislationș they say that the city of Bucharest does not take advantage of the benefits and economical context in which they pass.

I tried to add my conclusions about the Romanian environment which forms and influences the quality of construction. We are no longer in transition, the situation is stabilized, but in a bad way, but we also need a transformation which implies the complete rethinking of the construction processes and a new legislative packege that will not be just the patching of the existent one as new failures and slippage lead to practices that are completely undesirable. I have announced that the Order of Architects of Romania invited and received answers from professional associations of engineers and from construction contractors to rejoin the efforts of creating a new framework for construction. This conference was a perfect opportunity to argue and relay this important decision for the following period.
Arch. Eugen PĂNESCU
Guest Speaker, Founding Partner Planwerk Cluj, Romania
It is the first time I participate. I have heard about these conference but I didn't have the chance to come. A lot of people come to this conference for the discussions. You can find everywhere images with the guests' projects. It is a great advantage to see someone speak and to talk to him in the coffee break. For those who practice, but also for sponsors, I think a module for sponsors should be done and in this way, they will be more motivated to talk about their products. The architecture domain is so poor in events and experiences, experiences that have a personal focus and gather staff on different occasions, but they are hard to share, it is a profession that lives through talking. A conference is the best way to share this thing.
Arch. Juanjo Lopez de la CRUZ
Guest Speaker
Arch. Maria GONZALEZ
Keynote Speaker
Founders at Sol89, Spain
We found a very kind athmosphere, and for us, these kind of meetings are very interesting because they help us better understand the architecture of this part of Europe. It was great because it was so intense and we were impressed. So many interesting projects, so many great architects, it was a great conference.
Arch. Marwan Zgheib
Guest Speaker, Principal at MZ Architects, Lebanon
Connecting everybody together from all over the world and I think the quality of the projects it us at a really high level. Last year I've visited many conferences and I think that you are at their level of projects and the quality of the architects. I think you are very good. These types of conferences open a new perspective and we gather, we talk, we discuss and this is a positive aspect.